About Us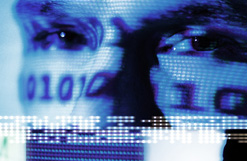 IT expert David Edery started Edery Technology in 1994 and is honored to have retained many of those clients through today.
"Our clients become our friends," David says. "They know they can call me anytime for advice and I am happy to help them. And they know I won't try to sell them something while I'm helping them!"
"Our goal is to provide the best technology as well as trusted advice to help our clients succeed," he says.
The company's main clients are small companies with no IT staff, but have important IT needs from telephone systems to computers to security cameras to network installations and upgrades.
"Most of our clients range from 5 employees to 700 employees," David says. "They know we care, and they know we're always only a phone call away."
While all of the IT techs at Edery Technology are A+ certified by Microsoftl, what separates them from other IT companies is their years of experience and hands on talents.
"Certificates are great, but that does not translate into helping people, especially when troubleshooting problems," David say. "And that's where we excel."
If your IT is causing headaches and money, we can help. Simply contact us at (757) 461-0200 or click here to find out how our IT company can solve your IT needs.
---

About our IT services
Since 1994, Edery Technology has specialized in technology planning and analysis, cloud computing, small business telephone systems (VoIP), wireless phone systems, remote desk top and onsite support, server network installs, server upgrades, maintenance and IT support; disaster, backup and data recovery; domain registry services, customer database applications, web based applications, office WiFi, email spam protection, wireless router setup and configurations, and small business and office based computer servers. We serve businesses in Virginia Beach, Chesapeake, Norfolk, Portsmouth, Suffolk, Virginia Peninsula, and throughout Hampton Roads.
---
Click to contact Edery Technology today to find out how we can solve your technology needs or call us today @ (757) 461-0200