Testimonials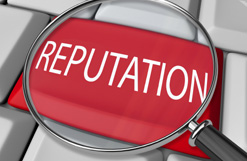 The comments below are the greatest measure of our service and highest honor.
The goal for our team is to exceed the expectations of every customer and to build solid long-term relationships with each.
Edery Technology has been offering solutions to my firm for over 15 years. Their service is one of the most important aspects of our business. Edery's team has the knowledge and talent to keep our data secure and protected.

A.J. Kalfus, Managing Partner
KALFUS & NACHMAN, ATTORNEYS AT LAW
---
This is a great company to work with; they are a very important part of the success of our company. We have been working with Edery Technology since 1997 and for the 20 years David Edery has advised and installed all of our systems. David and his staff have always been honest, professional and you can depend on them in an emergency.

Arlene M. Phillips
Beta Capital Corp.
---
David Edery and his team have been working with VISIONEFX for over 12 years. Edery Technology has done an amazing job at keeping our network safe and backed up in case of an emergency. He is always ready and willing to help us when we want to make changes to any of the technology in the office – the advice and guidance he provides is invaluable to us. He understands that when your computers aren't working, your staff isn't working. We highly recommend Edery Technology!

Ricardo Vidallon
VISIONEFX
---
David Edery has been my Tech Support Expert for many years. Our relationship began with an emergency call to fix my daughter's Tandy computer so that she could retrieve a school essay. Edery Tech has taken care of all of my IT needs since that first call. No job is too small or too large for David. He recently designed and executed the computer, telephone, and sound network for my new office. He and his knowledgeable team are always available for a quick, professional, and expert solution to any problem.

Dr. Jamie Krochmal
---
Click to contact Edery Technology today to find out how we can solve your technology needs or call us today @ (757) 461-0200